Thank you for you interest in Family Camp! Before you continue to our details and registration page we want to walk you through the registration process. To view our details and registration page please follow the link at the bottom of this page.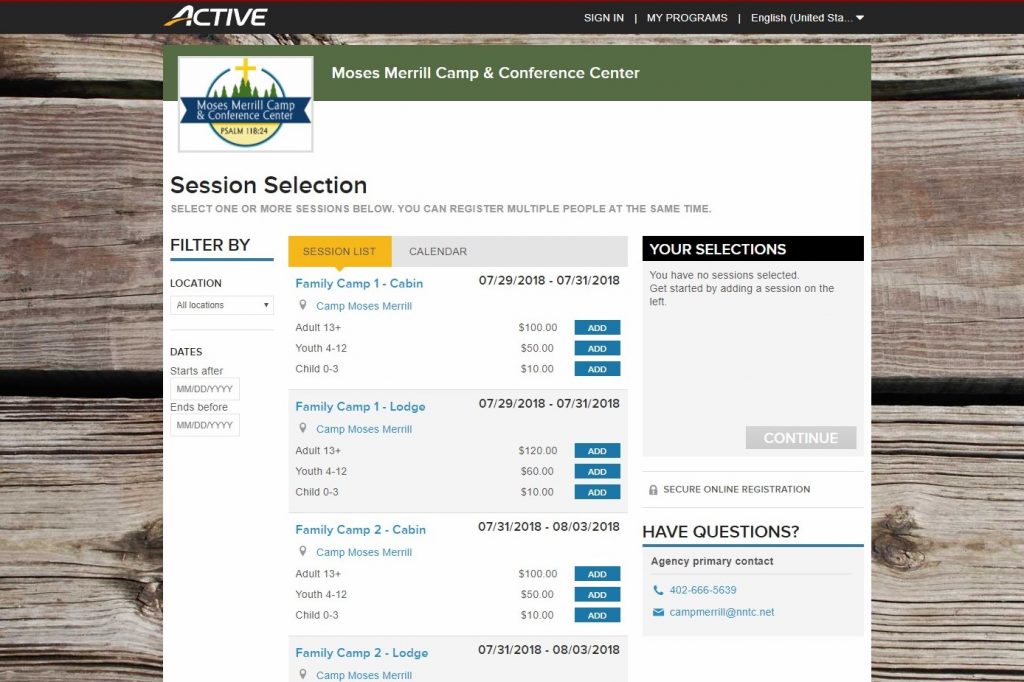 1. Select Your Session and Acomadations
Session Selection
After going to the Family Camp registration home page you will see a detailed list of all our sessions and housing options.
Please select the session you and your family want to attend.
Decide which accommodations you would like.
All family members must select the same accommodations.
Register Family Members
There are multiple options listed for each session based on each family members age.
Please add the correct option to your cart for every family member attending family camp.
After you have added everyone in your family hit continue.
Lookup Account
If you have registered for camp before you may already have an account with us.
Please enter your email address to look up your account.
If you do not have an account one will be created during your registration.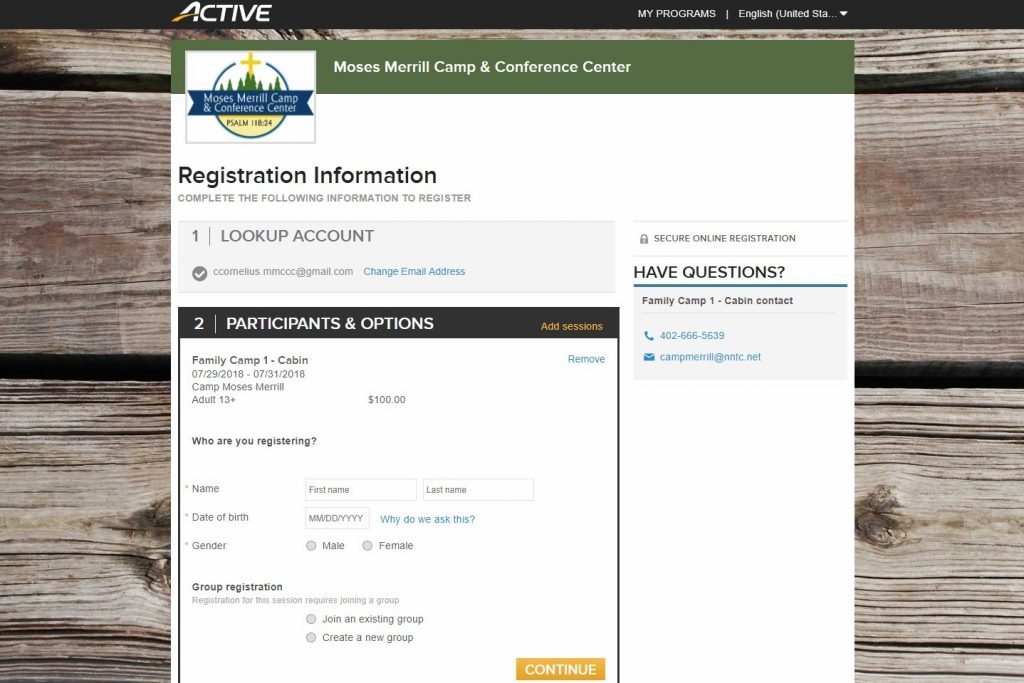 2. Your Registration Forms and Family Group
Participants & Options
Next fill out each family members information.
Pay special attention to the group registration option. It is explained in the next step.
Group Registration
Your family will need to create a family group for you to join.
Select "create a new group" and enter your last name (i.e. Smith Family).
If that is taken, add your first initial (i.e. J. Smith Family).
As you fill out each persons registration be sure to add them to your family group.
Each family group will be treated as one unit. They will be assigned the same housing.
If you have family members such as grandparents who wish to stay in their own housing please register them separately and create their own family group.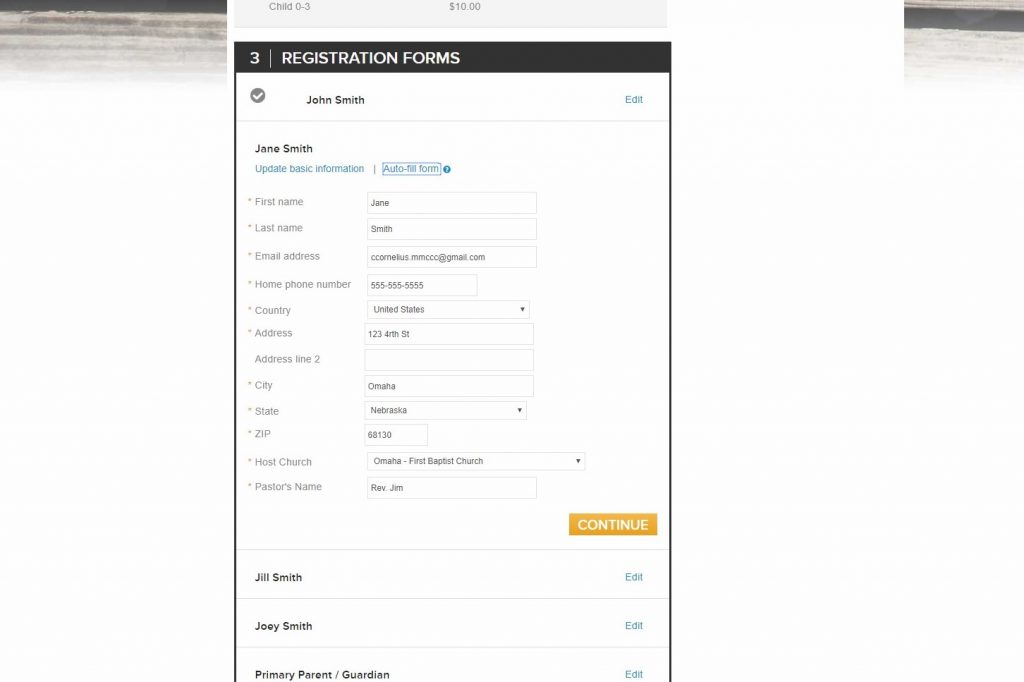 3. Finishing Your Registration
Registration Forms
Now complete each persons registration forms.
Take note of the auto fill form option. It can save you some time by coping the first persons info to everyone else. If you use this option make sure the copied info is correct.
Complete Your Registration
Once you have finished the form, check out and review you order. You can pay now or pay later at check in.
All payments are due at check in of your selected session.
After completing your order  you will receive a confirmation email.
We will be excited to see you at camp!