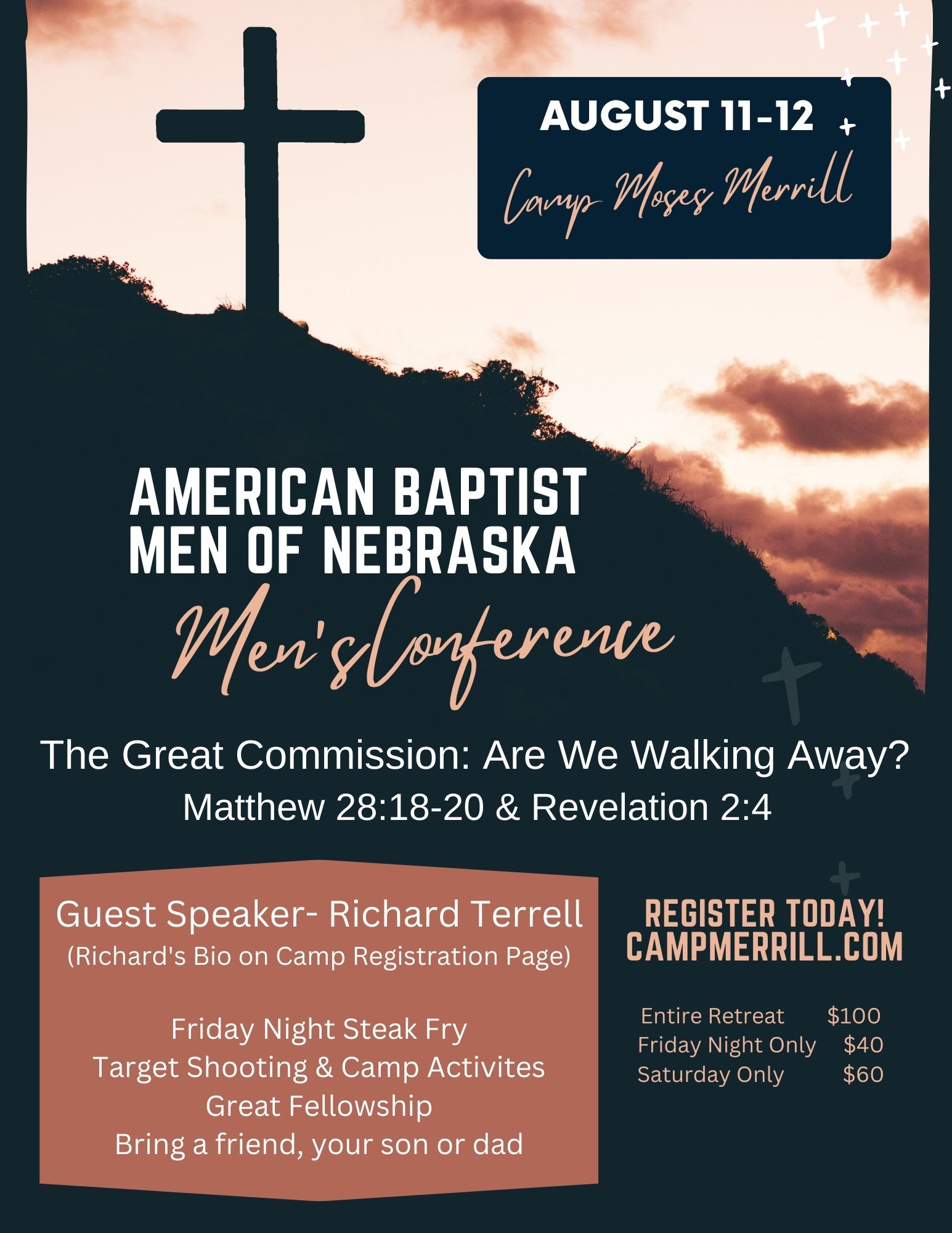 Guest Speaker- Richard Terrell
Richard is Professor of Art, Emeritus, at Doane University, Crete, Nebraska, where he taught studio arts and the History of Art for 40 years. In addition, he taught a Philosophy course in Worldviews and has studied Church History, Christian Apologetics, and New Testament at Trinity Evangelical Divinity School, Deerfield, Illinois. He is a licensed lay minister in ABCUSA and has served four Lincoln area churches as interim pastor/pulpit minister. He has participated in a variety of public forums and panels discussing issues of religion and culture and studied the implications and influences of
"interfaith" ministries on the church's mission as declared by Jesus Christ in the Great Commission. The question is whether the Christian vision suffers from trendy calls for cooperative ministry in the interests of peaceful co-existence or even synthesis with other religious traditions. "Do we have the courage required to uphold the exclusive claims of Jesus?" Special attention will be given to Christian-Muslim inter-actions. He is a member of Second Baptist Church, Lincoln.