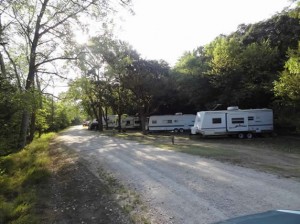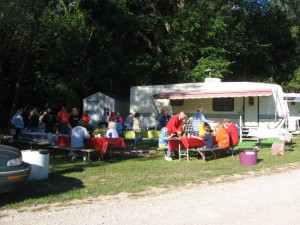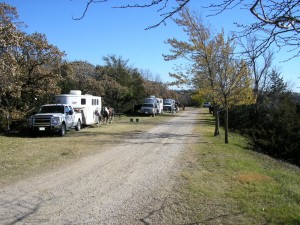 Our RV camping sites offer shade trees, fresh air, and plenty of peace and quiet. Water, sewer, and electricity (30 amp) are available at most sites. Your family and friends can enjoy the trails, swimming, and playgrounds, which are included in your camping fees.
Peaceful Valley
All sites in this area have water and electricity. Most have sewer. Also close by is a modern bathhouse with showers and a playground. This area can accommodate trailers up to 36 feet.
Fremont Hill
This is a favorite spot for our equestrian campers. Primitive restrooms are available with the modern bathhouse in Peaceful Valley. There are water and electricity hook-ups available.
Park Grove
Several campsites are available in this area close to the pool, zip line, and basketball court. Pool bathhouse is available with restrooms and showers. Water and electricity are available in this area with limited sewer sites. Trailers must be 25 feet or less in length to use this area.
2015 CAMPING Fees
RV…………..$25 per night
Tent………..$10 per night
Monthly/Storage Rates
Monthly-weekend use only (April- October)……..$150 per month
Storage(November-March)………………………….$50 per month
Fees include electricity, water, sewer(where available), and taxes.
$10 deposit per site is required.
Please call 402-666-5639 or email campmerrill@nntc.net for reservations.